11 avril 2007
Ok....
apres vos gentils mails d'insultes, de remontrances, et vos pieces jointes en forme de pavé, etc..Je me suis quand meme dit... Si si je me le suis dit...et en plus, je n ai meme pas oublié mon mot de passe pour me connecter a canalblog.
Donc me revoilà, apres un mois d'absence.
Pas d'excuses valables, certes, mais j'ai quand meme été "busy crazy".
On en était au rythme infernal de plusieurs interviews par jour, prendre contact avec nos amis (injoignables) les musiciens, et surtout de se lever a 10h du mat apres un bon concert.
Qu'est-ce que j'ai foutu d'autre ? aller à des concerts pour voir quels musiciens je voulais interviewer, passer des heures au tel pour laisser des messages (pas seulement à des meufs, mais aussi..) à des artistes ou les gens ici investis dans le monde de la musique, visionner les cassettes, boire des cafés en terrasse dans le French Quarter, parler, parler anglais, parler anglais à des américains (es), voir tous les jours des musiciens qui vous font découvrir les émotions que peut vous donner cette musique appelée "Jazz"..mais qui, en live à New Orleans, vous fait voyager.
des trucs comme ca.
Les dernières interviews en date ?
Mardi dernier :
en premier : Herlin Riley
le plus grand batteur de Jazz actuel..qui a joué avec tous les plus grands, notamment Wynton Marsalis, Ahmad Jamal, Monty Alexander, et j'en passe...
Un mec d'une générosité et d'une grandeur d'ame...j'en perds mon anglais...
bref, il nous a meme montré des albums de famille a la fin, nous a joué un petit rythme africain, avec une main sur le tambour, et un seul stick.
Sa plus belle phrase : "Jazz is a democracy : everybody has one voice, and we all use it, that's why there is so much interaction"...that's true baby, that's true...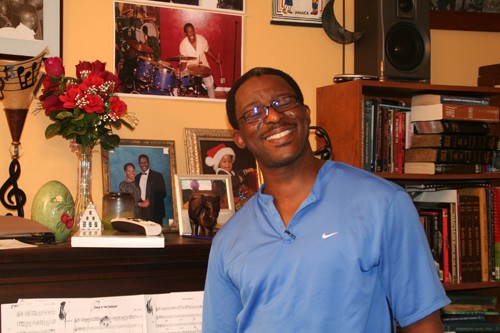 David Torkanowsky
le taré.
hyper speed, pianiste de renom...
a aussi joué avec Cabrel..sisi, notre petit Francis de chez nous ! ! !
bref, le mec, il nous a enchainé l'interview en 30min...ca dure normalement 1h !
trop opé...du tacotac, et très marrant. Il nous a dit qu'il aimait la France et qu'il aimerait y rester car il comprenait le francais, ce qui lui permettrait de survivre. Je lui ai dit "faudra pas dire trop souvent que t'es américain quand meme" et il a repondu "don 't you worry about it baby, there, I'm Canadian!"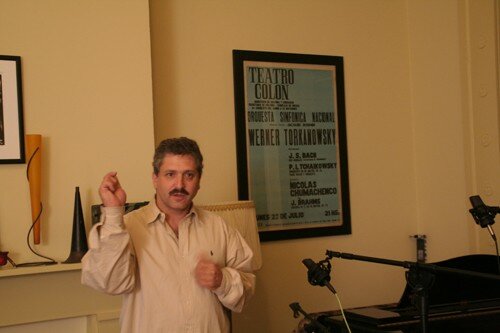 On l'a d'ailleurs recroisé ce soir, et il nous a invité à boire un verre avec ses potes..
et devinez qui est son pote ? ....l'acteur de Guillaume Tell !!! c est pas des conneries..le truc de mon enfance que je regardais pas, et ben si, j etais assis a cote de lui dans un bar. Ca m'a laissé....comment dire.....totalement indifférent.
bon ensuite..on passe aux choses sérieuses...
J'ai rencontré un jeune batteur (et oui, en trainant dans les clubs) de 17 ans. La révélation ce mec.
Joe Dyson.
tres sympa, tres humble, et tres fort...
A quel age a-t-il commencé la batterie ? a 2 ans....si si....
son pere lui a acheté et remodelé un kit rien que pour lui.
Il nous a fait un solo d'1/4 h, et nous a dit que le rythme de jazz traditionnel de la Nouvelle Orléans était très particulier, un genre de "Poum poupoum poupoum poupou poum poum"..vous voyez ?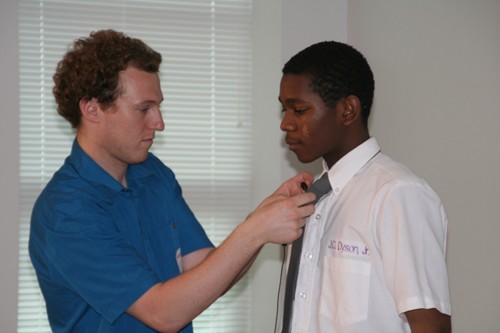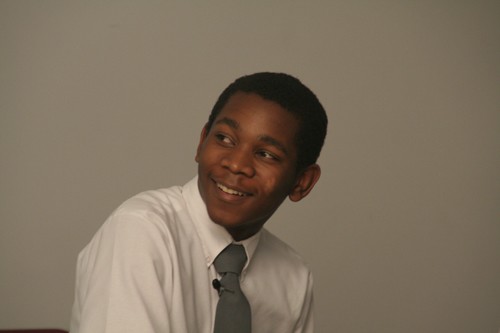 sympa non ?
et voilà pour ce soir...il est quand meme 2h du mat.
je tacherais donc de poster plus souvent..disons que le blog de ma soeur m'inspire beaucoup
anaisnz.canalblog.com
cheers
01 mars 2007
Forever rebel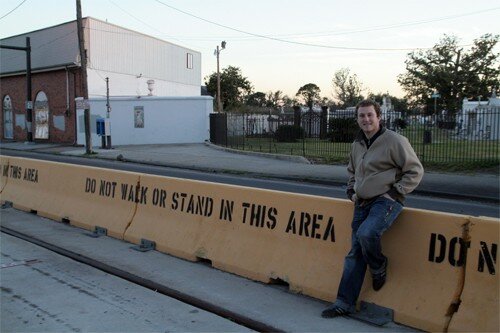 Last week.
We go to the old Mayor Hall, and I wanted to be on the street. I talk to a couple of security people, saying that I'm filming for the city, blablabla..and this is it: we've got a so called Media pass..and we are on the street, taking pictures 10 cm away from the marching bands and floats!...here we goooo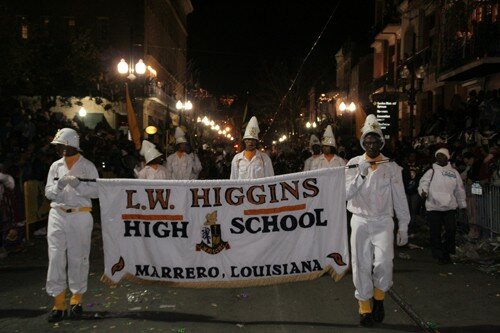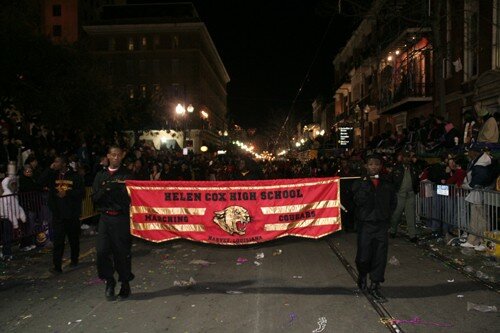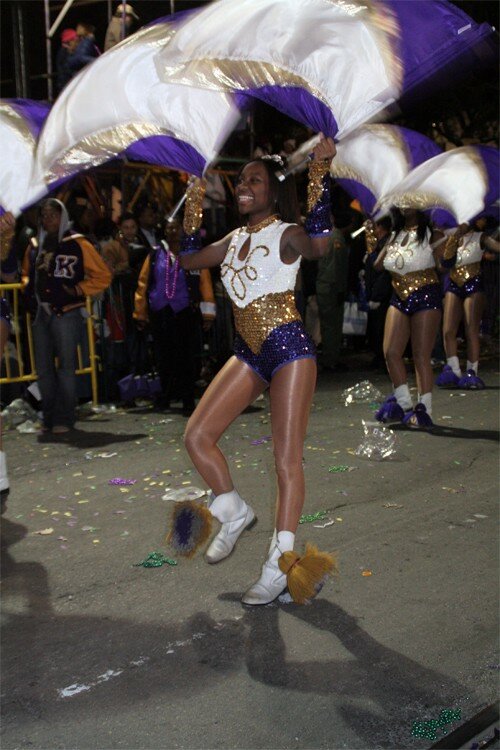 and much more coming...on the photo albums ;)
Hey hey!
here I am, almost heealthy again!...I've been very sick last week...I struggled to go to a couple of concerts, like "The Roots" ;) couldn't miss it
Alright. Now, to catch up with my delay..PICTURES..oh yeah.. a lot happened
17 février 2007
Thursday.
I'm looking for Zen Crook, a musician who's rebuilding a house on Vicksburg, a couple of blocks (actually more than that!) away from our house...
Vicksburg Street is just a pure sample of what happened here: every second house is..no house! Wrecked. Zen told me that people prefer wrecking their houses and then rebuilding them, more than restoring. Some of the houses are built somewhere else, and brought here, in 4 parts, and then assembled!
Zen's house is number 6766! that's also american...I entered the street at number 3688..
here is what I found on the way...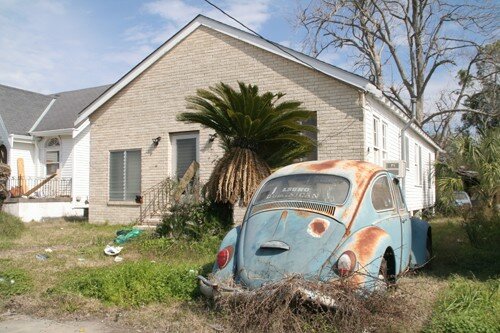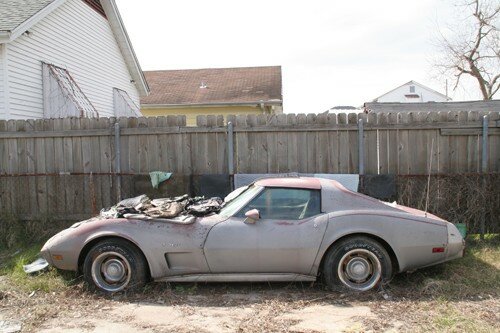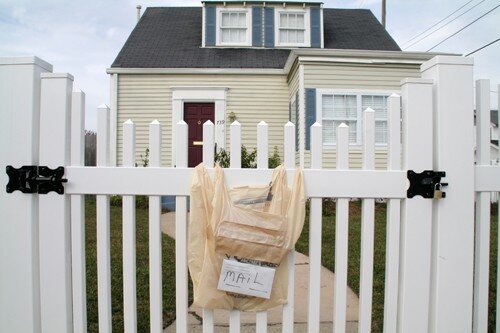 14 février 2007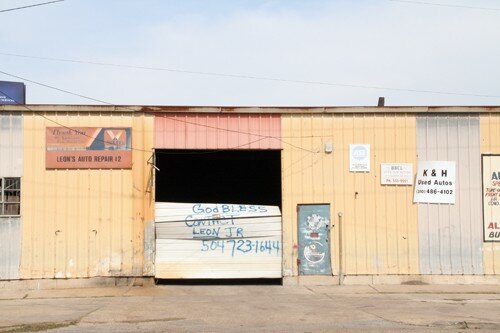 The first trials...during the first walks...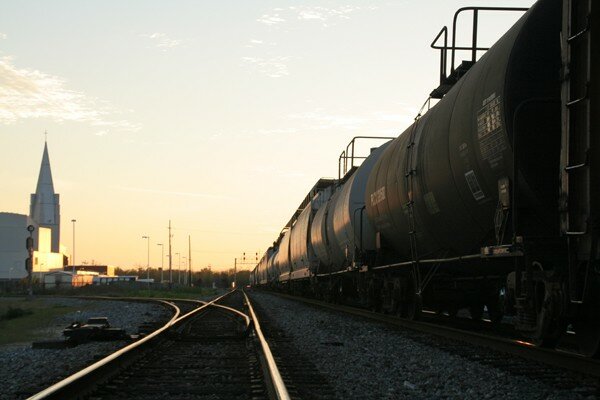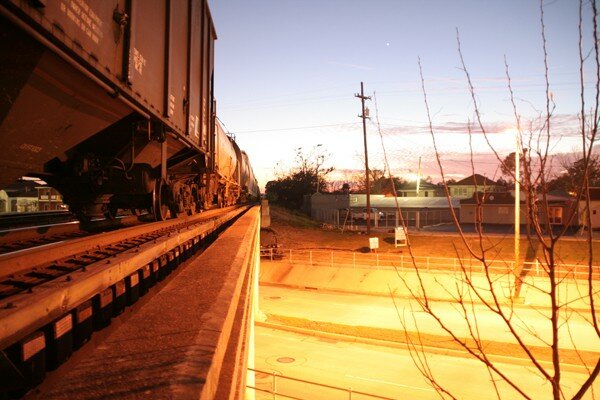 Hey hey,
here we go!
my very first message on this brand new blog.. let's experiment a bit.
Welcome again,
Cool to know that you'll be a lot reading this blog too ;)
Leon and me are taking pictures everyday with my canon eos 350d camera, and be sure we'll post as often as we can, which means as good as everyday!
Today, tuesday, we went for a little walk through the area where we live: Lakeview. It's a quarter North East of New Orleans. very quiet. Here, each step leads us to new emotions, and each thing we look at is a new picture.
I'm fascinated by the houses. Each third is either destroyed, or has a graffiti on its door, which was used by the authorities to display if the house had been searched or not, or has a brown mark on it which represents the level where the water stayed for 2 weeks! Piles of wood pieces are lying in the streets, in front of the houses. It looks like the house has been vomiting, being sick after being infected by the Katrina syndrom.
Trailers. People whose houses are still damaged are living in trailers for months, provided by the FEMA.
You can hear, night and day, some hammer sounds: people who are repairing their houses. They are the pulse of the current reviving New Orleans.
everywhere stand cards and panel from real estate agencies: they want to buy your house, or to help you rebuilding it...The market is busy
Cruising through the 9th Ward by car was also something. You can feel this buzz on the street, that something is wrong. All houses look the same: it's a "housing project". And every single house has the scars left by the hurricane.
The main impression that comes out of it is that it will take years before the city will recover, but also that the people have a strong will to stay, rebuild, and go back to their normal lives.
Everybody is friendly to us, and the american way of communicating almost allows you to talk to somebody on the street as if he's been your friend for years!
and I'm here, looking at all that, wondering how beautiful and "chilled out" this city might have been before...
example follow